Yard Signs
View Sign Gallery
Are you looking for the best way to promote an event, election, or business?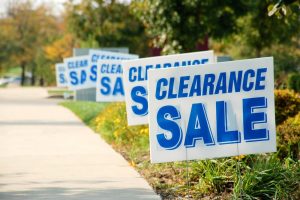 One of the best ways to promote a business, support a local candidate, or reach out to the community about an event is through the use of yard signs also known as bandit or coroplast signs.
Sacramento Sign Company has the ability to bring you the best and most affordable yard signs in the area. We have the ability to create a wide range of signs and banners through a unique custom manufacturing process.
If you want to get in touch with a true yard sign specialist, it is time to call (916) 287-8834 for a free consultation with Sacramento Sign Company.
Promotional Signs For Business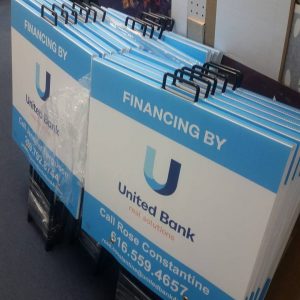 Regardless of what type of business you own, a yard sign is a proven way to bring more traffic to your business. We will work with you to create a stunning sign that is going to help establish your brand as well as increase the visibility of it, and this will work for retail, non-profits, and service providers.
These signs can be used for:
Attracting attention to various events such as crafts, flea markets and rummage sales, and other special events.
The ability to promote your business services.
Attract buyers to new and seasonal products.
They are perfect for providing guests with important information such as directions and parking locations.
For new construction, these signs are perfect for building awareness.
We are a one-stop shop for our customers, from the design to the manufacturing process. We are ready to take your ready to print files or help you design something unique and have it ready the same day or next, depending upon the number of signs you require. We have complete knowledge and the skills to help create full-color signage and single color prints within your budget to help you reach your business goals.
Custom Real Estate Signage
While it is quite common for many businesses to use yard signs to attract customers, one of the largest markets is in real estate.
Real estate agents use yard signs on a daily basis to attract potential buyers to homes for sale, businesses for sale, as well as open houses, these signs are designed to promote themselves and their business while giving additional information.
While we can help customize your signs, we also have the ability to create real estate sign holders, in addition to lobby signage, outdoor banners, and storefront signs. Our goal is to be your only provider for your real estate signage needs.
Political & Campaign Signs
While yard signs to be perfect for businesses and real estate agents, they are also popular during elections as they are very convenient and inexpensive. The vast majority of political candidates use these types of signs as they are very easy to place around time and are perfect for bringing vast attention to their name.
Usually, these signs will be given away at political rallies or they can be sold through a website. In addition, a candidate may bring them around a neighborhood themselves. These signs are one of the best ways for individuals to see a political candidates name on a daily basis for pennies a day, and can really help get the vote.
Free Yard Sign Consultation
You can always purchase your signs online, but then you are not sure if they will be right in addition to having to wait for days. We offer local pick-up, extremely fast service, and will also create a sample for you so you know exactly what to expect. Call us today!
Call Sacramento Sign Company today at (916) 287-8834 for your Free Consultation with a Yard Sign Specialist!