Fair Oaks Business Signs
VIEW GALLERY
Discover the power of effective business signage with Universal Signs. We are your trusted partner in creating impactful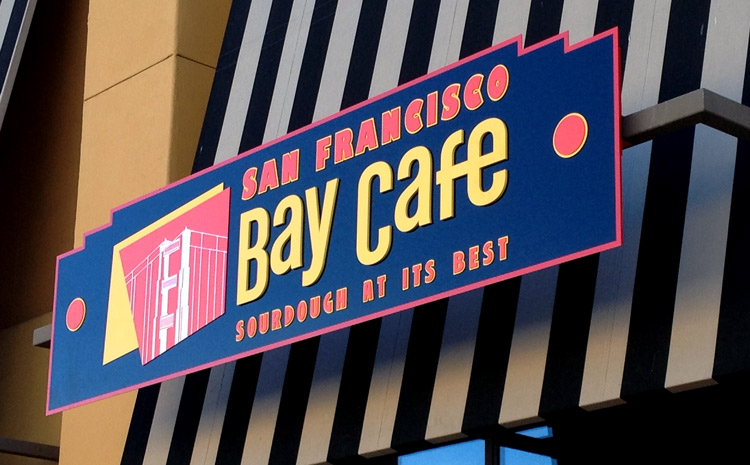 Fair Oaks business signs that elevate your brand and drive profitability. Our comprehensive sign manufacturing solutions ensure your project receives expert attention from inception to installation, guaranteeing stunning results.
Our skilled and experienced graphic designers will collaborate closely with you to develop creative concepts that align with your brand vision and business objectives. From there, we seamlessly execute the production and installation of your banners, ensuring a seamless and stress-free process.
With our custom business signs, you can enhance your visibility, establish a strong brand identity, and attract more customers. Let Universal Signs be your sign solution provider and take your business to new heights of success. Please feel free to contact us today for a free consultation and discover the possibilities for your brand.
Call Universal Signs at (916) 287-8834 for a Free Consultation with a Business Signs Specialist!
Commercial Building Signs
For new businesses, investing in a building sign depicting your logo or storefront sign is crucial in establishing brand identity and attracting customers. When expertly designed, these signs serve as a means of business identification and elevate your presence in the industry, contributing to the growth of your enterprise.
Moreover, commercial building signs are significant in obtaining business loans, making them a worthwhile investment. At Universal Signs, we possess the expertise and resources to craft a variety of business identification signage, including attached building signs, pole signs, monument signs, and more. Let us help you create a powerful and distinctive visual presence that sets your business on the path to success. Contact us today to explore the possibilities for your business signage needs.
At Universal Signs, we offer a comprehensive range of business signage solutions designed to effectively promote your business, attract new clients, and support your quest for funding to propel your company forward. Our expert team is equipped to handle all aspects of signage design and manufacturing, ensuring you have the right tools to elevate your business to the next level.
Are you in need of cohesive interior signs to match? We've got you covered!
Retail Building Signs
Retail building signage plays a crucial role in attracting customers, enhancing brand visibility, and creating a memorable impression. As the face of a retail store, the building signage serves as a powerful marketing tool that communicates the store's identity and offerings to potential shoppers. A well-designed and eye-catching retail sign not only draws attention but also instills confidence in the brand. From storefront signs that showcase the store's name and logo to promotional banners and window graphics that highlight sales and special offers, retail building signage plays a pivotal role in driving foot traffic and increasing sales. By strategically placing and creatively designing these signs, retailers can create a welcoming and enticing atmosphere that encourages customers to explore their store and make a purchase.
Signs for Business Promotion
As a full-service sign shop in Fair Oaks, CA, we go beyond offering just business signage materials. Our expertise includes creating various signs, including promotional flags, retractable tabletop banners, yard signs, outdoor banners, and trade show displays. Whatever type of sign you envision, we can bring it to life and cater to your specific needs.
Promotional signage is versatile and can be tailored to suit various locations and purposes. Your marketing goals and activity plan will determine the right mix of signage for your business. Our team can analyze your business and create a compelling, customized signage strategy that aligns with your needs and company profile. With us, you can expect to receive the perfect signs for your requirements at competitive prices.
Free Business Signs Consultation
Universal Signs has the ability and the tools to deliver eye-catching, cohesive Fair Oaks business signs to serve your primary objectives. We take pride in providing our clients with seamless support, fast turnaround times, and high-quality materials that last very long. We hope you'll choose us to be your long-term signage provider.
Call Universal Signs at (916) 287-8834 for a Free Consultation with a Business Signs Specialist!