West Sacramento Vinyl Printing
View Vinyl Printing Gallery
Sacramento Sign Company is your local West Sacramento source for attractive vinyl printing. Whether you need vinyl signs, banners, graphics, or wraps, we have the right solution for your brand and business needs.
Our knowledgeable staff of signage experts enjoys creating products such as fleet vehicle wraps, tradeshow banners, vinyl films for windows, and large vinyl wraps for large branded messages for smooth surfaces. We make sure that we get the right product for your business needs. We have dedicated vinyl printing specialists who can handle any printing jobs you need for your business.
Our team will always be available to give you any advice that you need for the type of material to use for your vinyl printing needs. We assist with designing, fabricating and installing your vinyl solutions. Not sure what vinyl product would best fit your business needs? Stop by our local shop today, and our experts will walk you through the various products and applications!
Call Sacramento Sign Company today at (916) 287-8834 for a Free Consultation with a Vinyl Printing Specialist!
Vehicle Wraps & Graphics
Vinyl wraps are the best way to build client perception and to ensure you publicize your West Sacramento, CA business. Vinyl wraps are ideal for businesses that use vans or trucks to provide services for clients at their homes, such as plumbers, electricians, cleaning services, exterminators, and such. People can be mistrusting when you or your employees show up in a nondescript vehicle. A vinyl wrap for your fleet will ensure that your customers know that you are who you say you are and will feel more comfortable allowing you access to their home.
Our vehicle wrap services include:
Plenty of companies uses ad wraps, but the most popular ones are plumbers, electricians, landscapers, tutors, dry cleaning services, repair techs, delivery vehicles, or anyone working from home or those without a retail space.
We feel that everyone can benefit from vehicle wraps and vinyl printing for vehicles. If you are looking for a full print of just a few vinyl graphics for your fleet, then call us to do the best job and improve your business visibility.
Vinyl Products For Any Surface
In addition to vehicles, you can also use other smooth surfaces to build your business brand. You can use your floors or walls among many other surfaces to promote the visibility of your business to customers.Sacramento Sign Company provides various vinyl printed options for you. These range from floors, tables, walls, and windows. We work on surfaces made from materials such as concrete, tile, wood, carpet, plastic, metal and acrylic.




Various companies are using vinyl materials to improve their business brand by creating attractive and eye-catching wall murals. These are ideal for lobbies, break rooms, empty hallways, windows, and conference rooms. These signs have a unique way of either informing, advertising or relaxing customers when they are in your business premises. Vinyl murals are durable because they are resistant to dirt, cleaning, and high-traffic.
Promotional Banners
Banners can be used for business promotions. They are the best option for this because they are cheap to obtain and not bulky to carry around. These banners can be used indoors or outdoors to promote the business at events. They are useful in giving customers any information they may require while at your business. Retractable banners can be used for tradeshows, while more durable ones can be used for long-term promotions.
Sacramento Sign Company knows the value of high-quality banners in helping you to accomplish your West Sacramento business goals. This is why we make sure that the banners we make are produced quickly and efficiently. The end product is professional and attractive too.
Banner Support Structure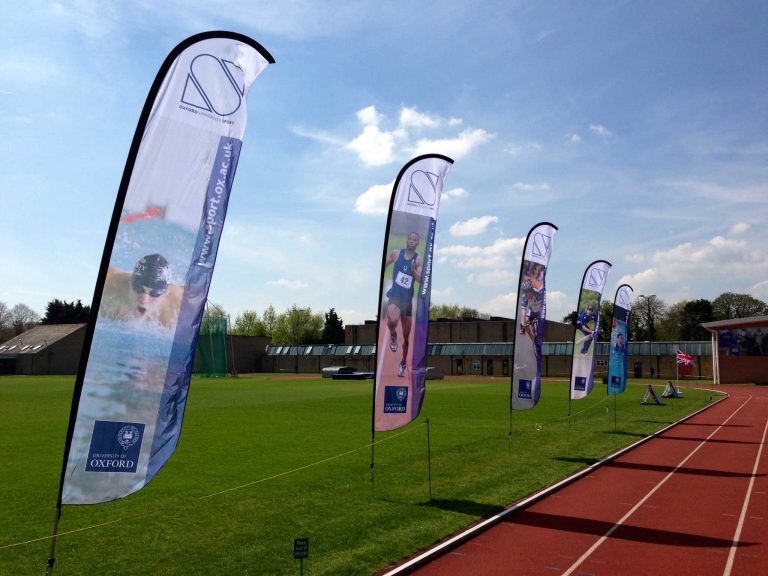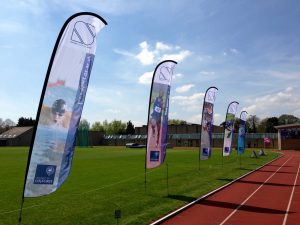 With every type of banner that you choose to advertise your business, you will need a support mechanism. We will provide this for you as well. There are different banner support types like grommets or banner stands. We will discuss with you the type of support that will be best for the kind of banner you have chosen. We are happy to discuss the products available and settle on one that suits your needs and fits your budget. You can stop at our local sign shop to see the types of banner support mechanisms we offer.
Custom Printed Vinyl Company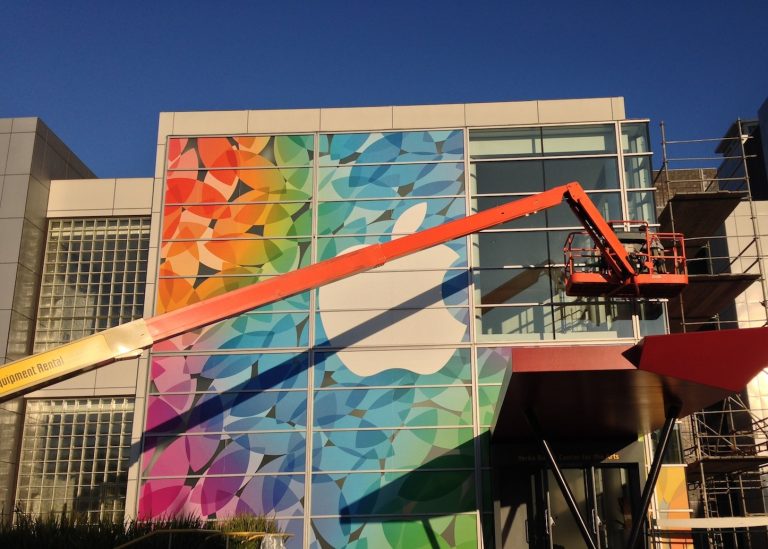 We are a full sign shop, which means that we have personnel who handle all the steps of the sign-making process from design, fabrication, and installation. We have consultations with our specialists. This allows us to see what you need for your business. We will help you sort out through the different options that are available and recommend the one that suits you best.
We provide full design services. If you have a design in mind, you can talk to our design team and tell them what you desire. If you do not have any design in mind, we will provide sketches of various designs so that you can see which one appeals your eye. Once this is done, we will have a sample then produce the design if you are satisfied with it.
Free Vinyl Printing Consultation
Sacramento Sign Company is the best company to choose for any type of sign that you need for your West Sacramento business. We aspire to be your long-term signage partner for all your graphics needs.
Call Sacramento Sign Company today at (916) 287-8834 for a Free Consultation with a Vinyl Wrap Expert!