Elverta Channel Letters & Dimensional Lettering
VIEW GALLERY
Dimensional letters and channel letters are highly sought-after building signage options across various industries. Their versatility and customization options make them perfect for businesses aligning their signs with brand guidelines.
Whether you prefer an illuminated sign, a custom design, or flat dimensional letters, we can create the ideal sign for your company.
Universal Signs is a trusted and professional Elverta business sign fabricator known for delivering fast and reliable service without compromising your budget goals. We understand the importance of quality signage in enhancing brand visibility and attracting customers. With our expertise, we can help you make a lasting impression with a well-crafted and personalized building sign that reflects the uniqueness of your business.
Our team of experienced designers ensures that each sign is meticulously crafted to meet your specific requirements. We take pride in delivering exceptional customer service and ensuring your satisfaction throughout sign-making. When you choose Universal Signs, you can trust that your retail building signage project will be handled with the utmost care and attention to detail.
Call Universal Signs today at (916) 287-8834 for a Free Channel Letter Sign Consultation!
Storefront Channel Letters
Channel letter signs are a top choice for many businesses regarding storefront signs. These three-dimensional signs utilize individually cut metal elements to create images, symbols, numbers, and letters. The channel letters are secured and aligned on a backing frame, and they can be easily mounted on your building, similar to raceway signs.
Channel letters are designed with a durable acrylic top, which can be customized to be transparent or colorful to match your branding. Businesses can incorporate their logo, slogan, and company name on these signs. With a wide range of styles, sizes, fonts, and colors, channel letter signs can be easily customized for any business in Elverta, CA.
Due to their versatility and eye-catching appearance, channel letter signs are popular among various businesses, including churches, manufacturing facilities, malls, schools, grocery stores, office buildings, and retail stores. With hand-formed fabrication, these signs can feature unique icons or images using custom fonts for a more personalized touch.
Dimensional Letters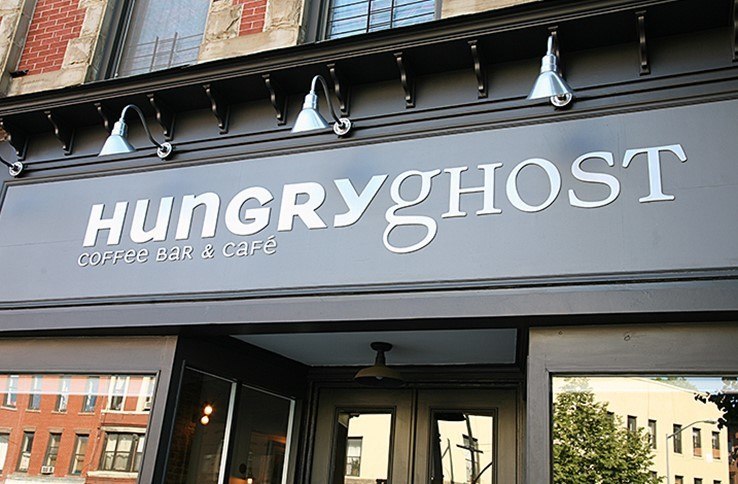 Dimensional letter signs are similar to channel letter signs in that they are crafted with individual elements. However, the critical difference lies in the construction. Channel letters have an empty channel that allows illumination, while dimensional letters are cut from solid sheets of metal and acrylic. These letters are available in various fonts, styles, sizes, and material thicknesses, ensuring your dimensional sign stands out.
At Universal Signs, we can create a unique and durable dimensional letter sign that effectively promotes your brand with high-quality craftsmanship. Whether displayed in a lobby, indoor space, mall, office, restaurant, or retail store, these signs will make a fantastic impression and elevate the overall look of your business.
Backlit & Illuminated Signs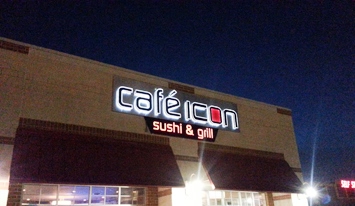 LED lighting can also be added to the channel letters. This is an ideal option for those who operate their business at night. This company will handle every aspect of the process of creating them, which will include the safe installation of the sign, and securing it, along with all of the electrical elements that need to be installed.
Business owners of restaurants, theaters, bars, nightclubs, comedy clubs, gas stations, convenience stores, and even bars can benefit, and it will work very well for any business that wants to stand out.
Free Channel Letter Sign Consultation
At our Elverta-based company, our unwavering dedication is deeply rooted in the success of every business we collaborate with. By prioritizing the delivery of exceptional products, maintaining swift turnaround times, and relying on the expertise of our seasoned professionals, we ensure a seamless and satisfactory experience throughout the entirety of your project. Whether you're embarking on a new signage endeavor or seeking a dependable, ongoing partnership, Universal Signs stands ready to exceed your expectations.


As your go-to signage provider, we are more than just a service – we're a committed partner invested in your business's growth and visibility. With our proven track record of excellence, personalized attention, and consistent support, you can rely on Universal Signs to be by your side, offering comprehensive solutions that propel your business forward.
Call Universal Signs today at (916) 287-8834 for a Free Channel Letter Sign Consultation!