Davis Outdoor Signs
View Outdoor Sign Gallery
In Davis, competition is stiff. It can be challenging to distinguish yourself from the businesses around you, and break through the distractions a customer faces to get your brand noticed.
With the help of a beautifully made outdoor sign, you will be able to stand out from the crowd. A professionally-made sign can spell the difference between being noticed and being ignored. Put your business in the spotlight with the help of Sacramento Sign Company.
We are your one-stop Davis, CA sign shop offering a wide range of outdoor signage services, handling every aspect of your storefront and promotional consultation, design, fabrication, and installation. We make beautiful outdoor signs for any business, need, or location. Reach out to Sacramento Sign Company to learn more about how we can get your business noticed!
Call Sacramento Sign Company today at (916) 287-8834 for a Free Consultation with an Outdoor Signs Expert!
Storefront & Building Signs
A well-made storefront sign will showcase your brand in the best possible light. It will also serve as the face of your business, which is why you should spare no expense when it comes to having one made. Ordinary storefront signage simply will not do. You need to hire the services of a professional sign company that will make an attractive and creative storefront sign for you. Sacramento Sign Company can help you with our range of outdoor signage services.
Channel Letters & Dimensional Letters
Channel letters and dimensional letters allow you to easily add your business name to your building, facade, or storefront. With unlimited customization options for colors, size, fonts, and style, you get a perfectly branded sign to attract new customers.
These letters are one of the most popular exterior signs for businesses today, and for good reason. If done correctly, they come across as stylish, sleek, and professional. Retail spaces, department stores, shopping centers, office buildings, and organizations frequently use channel letters as their main outdoor sign.
Lighted Signs
Many business types benefit from the addition of a lighted element to their signage. If you want maximum visibility for your business at all hours and in all weather conditions, illuminated building signs are the right choice for you.
There are many options for lighted signage, including cabinet and box signs, digital signs, backlit dimensional letters, illuminated channel letters, LED signs, or external lighting and spotlighting. Sacramento Sign Company will help determine what is best for your business, location, and brand.
Monument Signs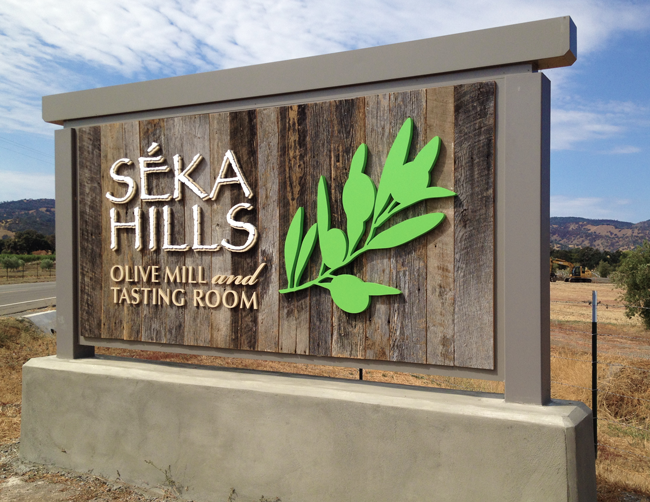 Monument signs are freestanding structures installed outside a business establishment, typically found at entrances to schools, corporate offices, manufacturing plants, government buildings, and other prestigious locations.
They are composed of two parts: the masonry and the signage part. The masonry component features the material used such as stone, brick, wood or stucco, and will usually complement the architectural style of the building. The signage component also offers a variety of options, from etched or sandblasted stone to dimensional letters, metal panels, or even digital inserts for customizable messaging.
Pole Signs & Pylon Signs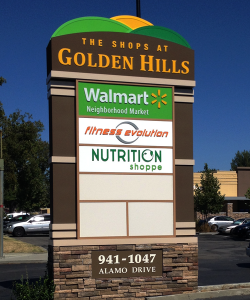 Like their name implies, pole signs involve a tall central support and an elevated sign. They are best seen from a distance and are often used to draw people off an interstate exit or major roadway.
Pylon and tenant signs are similar, though they typically provide more information, such as sign panels for each business within a shopping or business center, or providing more information about what the business has to offer.
Pole, tenant, and pylon signs are ideal for improving visibility and attracting new customers. Their impressive structure allows them to rise above the competition, while the addition of lighting or illumination lets them be seen at all hours and in all weather conditions.
Exterior Signage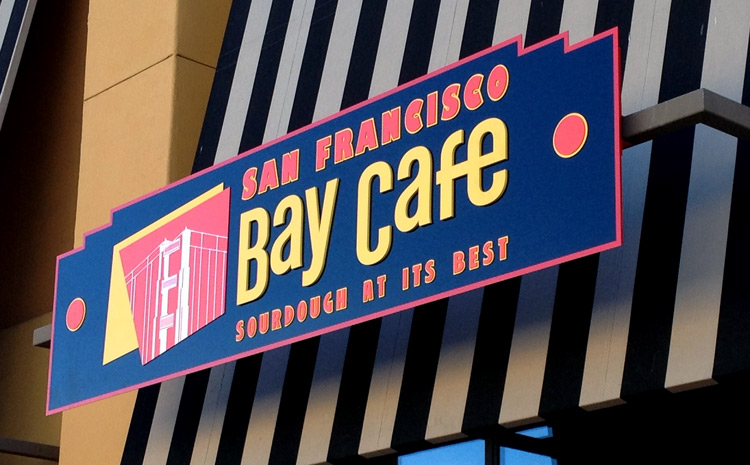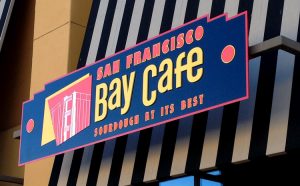 In order for your exterior signage project to be successful and give you the results you want, you need to partner with the right outdoor signage company.
Rest assured that Sacramento Sign Company has the skills, tools, and resources to create beautiful exterior signs that accurately represent your business, products, and brand.
Here are some of the other exterior signage options we offer:
We provide signage for every aspect of your business, including indoor signs, vinyl signs, custom signs, and more!
Full-Service Exterior Sign Company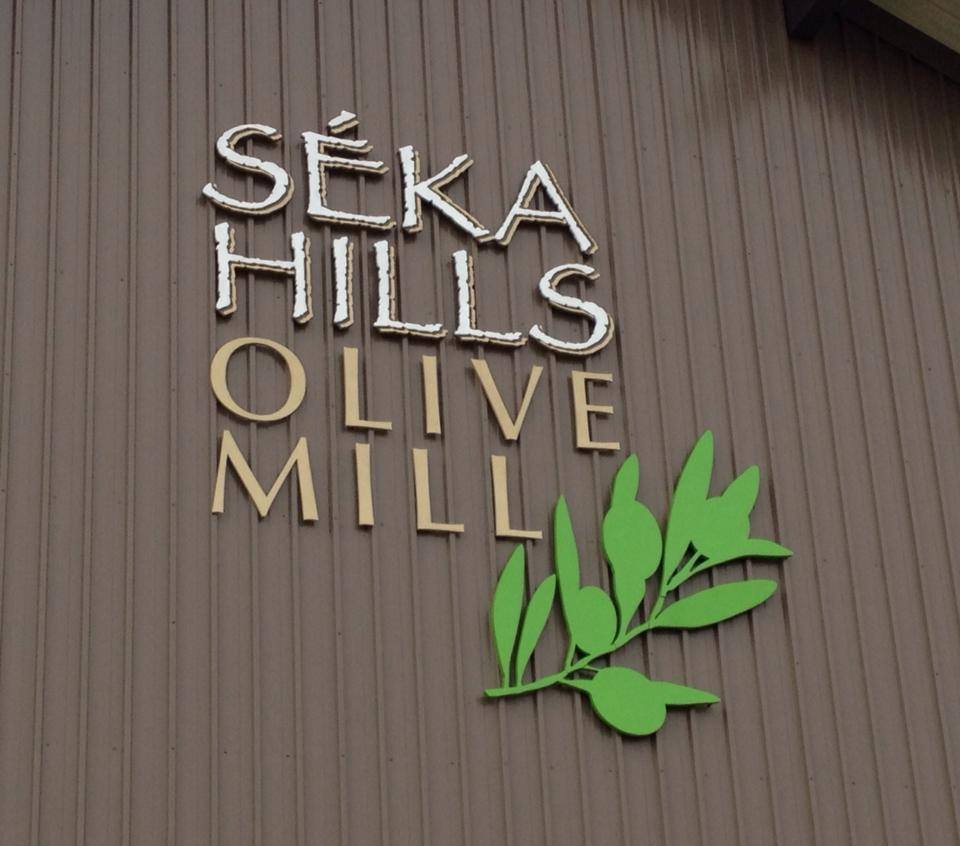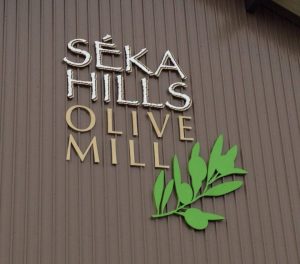 You can be assured of a stress-free sign making experience once you choose us to make your outdoor signs. In just four easy steps, you get to have a storefront sign that you will proudly hang over your business establishment.
Everything starts with a consultation. We learn your objectives and help you determine the best outdoor signage for your needs and goals.

Our Davis designers will create a mockup design that is completely in line with your vision and branding guidelines. Once we get your approval, our fabricators start the building phase. The final step is the delivery and installation of the sign to its designated place, although we do also provide repairs and maintenance to your sign if needed at any time.
Free Outdoor Sign Consultation

If you want more customers to come in through your doors, you need to invest in high-quality storefront signage. Allow Sacramento Sign Company to help you, creating the attractive outdoor signs you need to attract more customers and promote your brand!
Call Sacramento Sign Company today at (916) 287-8834 for a Free Consultation with an Outdoor Signs Expert!