Folsom Vinyl Printing
VIEW GALLERY
Universal Signs is your local Folsom source for attractive vinyl printing. Whether you need custom vinyl signs, banners, graphics, or wraps, we have the right solution for your brand and business needs.
Our knowledgeable staff of signage experts enjoys creating products such as fleet vehicle wraps, tradeshow banners, vinyl films for windows, and large vinyl wraps for conveying branded messages on smooth surfaces. Our vast range of vinyl printing services ensures that we provide the perfect product for your business needs. Our dedicated vinyl printing specialists are well-equipped to handle any printing jobs your business requires.
Our team will always be available to let you know what type of material to use for your vinyl printing needs. We help you design, fabricate, and install your vinyl solutions, ensuring a seamless experience from start to finish. Need help determining which vinyl product would best fit your business needs? Please stop by our local shop today, and our experts will walk you through the various products and applications to find the ideal solution for your branding requirements.
Call Universal Signs today at (916) 287-8834 for a Free Consultation with a Vinyl Printing Specialist!
Vehicle Wraps & Graphics
Vinyl wraps are the best way to build client perception and ensure effective promotion for your Folsom business. They are particularly ideal for companies that use vans or trucks to provide services for clients at their homes, such as plumbers, electricians, cleaning services, exterminators, and others. People can mistrust you when you or your employees appear in a nondescript vehicle. By utilizing vinyl wraps for your fleet, you can assure your customers that you are who you say you are, and they will feel more comfortable granting you access to their homes. With eye-catching vinyl wraps displaying your brand and services, you can create a lasting impression on potential customers while establishing a sense of professionalism and trustworthiness.
Our vehicle wrap services include the following:
Many companies use ad wraps, but the most popular ones are plumbers, electricians, landscapers, tutors, dry cleaning services, repair techs, delivery vehicles, or anyone working from home or those without a retail space.
Everyone can benefit from vehicle wraps and vinyl printing for vehicles. If you want a complete print of just a few vinyl graphics for your fleet, please call us to do the best job and improve your business visibility.
Vinyl Products For Any Surface
In addition to vehicles, Universal Signs offers a variety of vinyl printing options to build your business brand on other smooth surfaces. You can utilize floors, walls, tables, and windows to enhance the visibility of your business to customers. Our vinyl printing services cover many characters, including concrete, tile, wood, carpet, plastic, metal, and acrylic. With our expertise in vinyl printing, you can transform these surfaces into practical promotional tools, reinforcing your brand message and leaving a lasting impact on your target audience.




Numerous companies are harnessing the power of vinyl materials to enhance their business brand with attractive and eye-catching murals. Vinyl murals are an ideal addition to lobbies, break rooms, empty hallways, windows, and conference rooms, effectively informing, advertising, or creating a relaxing atmosphere for customers within your business premises. Thanks to their durability, vinyl murals are resistant to dirt, cleaning, and high traffic, ensuring they remain pristine and have a lasting impact on all who see them. At Universal Signs, we offer various vinyl printing options for murals, allowing you to transform your space into an engaging and visually appealing environment that reinforces your brand message.
Promotional Banners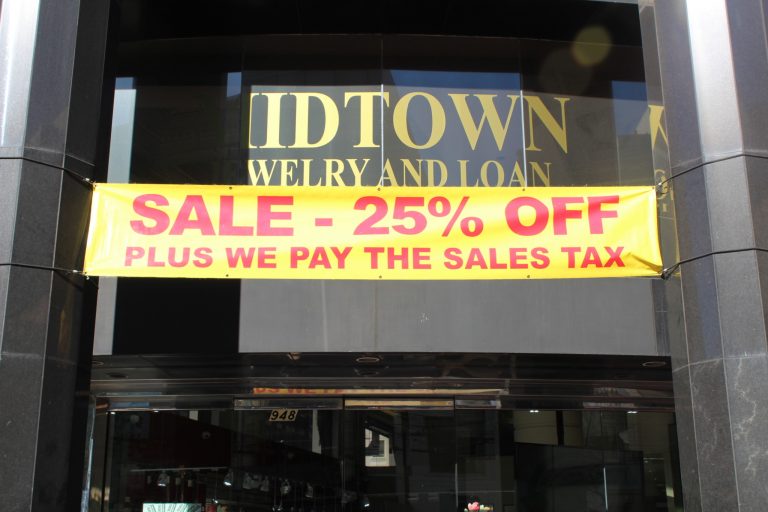 Banners are the best option for business promotions due to their cost-effectiveness and portability. They can be used indoors and outdoors to promote your business at various events, providing customers with essential information at your establishment. Retractable banners are an excellent choice for tradeshows, while more durable banners are suitable for long-term promotions.
At Universal Signs, we understand the importance of high-quality banners in achieving your Folsom business goals. That's why we ensure that our banners are produced quickly and efficiently, having a professional and attractive end product. With our expertise in creating impactful banners, you can effectively promote your business and leave a memorable impression on potential customers.
Banner Support Structures
When you select a banner to advertise your business, you'll also need a suitable support mechanism, which we'll happily provide. Different banner support types are available, such as grommets or banner stands. We will work with you to determine the best support option for the kind of banner you have chosen.
Our team is happy to discuss the various products available and help you find one that aligns with your needs and budget. You are welcome to visit our local sign shop to explore the different banner support mechanisms we offer. With our expertise and comprehensive support, you can display your chosen banner and effectively promote your Folsom business.
Custom Printed Vinyl Company
As a complete sign shop, we handle all aspects of the sign-making process, including design, fabrication, and installation. Our specialists consult to understand your business needs and recommend the best options.
Our comprehensive design services cater to those with a specific design in mind and those without one. If you have a design concept, our design team will work closely with you to bring it to life. We provide sketches of various designs for those needing ideas, allowing you to choose the one that appeals to your eye. Once the design is finalized and approved, we create a sample for your review before proceeding with the production process. At Universal Signs, we ensure that every step is carefully executed to deliver high-quality, customized signs that perfectly represent your Folsom business.
Free Vinyl Printing Consultation
Universal Signs is the best company for any sign you need for your Folsom business. We aspire to be your long-term signage partner for all your graphics needs.
Call Universal Signs today at (916) 287-8834 for a Free Consultation with a Vinyl Wrap Expert!