Elverta Trailer Wraps
VIEW GALLERY
More and more businesses are starting to use vehicle wraps today. At Universal Signs, we offer eye-catching and protective wrap products to boost your business advertising.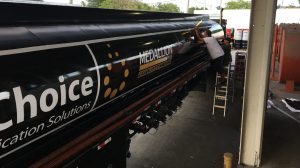 But here's an idea to make an even greater impact—consider investing in high-quality, long-lasting Elverta trailer wraps. If your company relies on vans for transportation, delivery services, or technical work, it's time to consider giving your vehicles the unique touch of trailer wraps.
Customize them as you please, all to effectively promote your business. These wraps enhance professionalism and credibility and draw attention to your brand. It is a worthwhile investment!
Call Universal Signs today at (916) 287-8834 for your Free Consultation with a Elverta Trailer Wrap specialist!
Trailer Wraps for Semi Trucks
Not many people realize how semi-trucks are a part of daily metro life. They move goods across state lines and are frequently stationed at distribution centers. Yet, if you pay attention, you'll notice that many trailers only have the company name.
Let's take advantage of this valuable marketing chance. Imagine having 20-40 feet of continuous advertising space that travels hundreds of thousands of miles in a year. You already possess this valuable asset; you only need the best signage company to wrap your trucks in high-quality graphics. Universal Signs is here to do exactly that.

Trailer Wraps for Box Trailers
If you work in landscaping, contracting, or repair, you probably rely on a box-style trailer. Top-notch, durable Elverta trailer wraps would work perfectly for you.
Universal Signs's wraps display your brand and protect your trailer. We know that such vehicles are often exposed to harsh weather. So, while our designs are attractive and professional, you can trust that they will remain visually effective for many years.
Whether you use your trailers on the job site or in driving around for business, you can depend on these graphics to last. Also, for a cohesive appearance, we can even create a matching wrap for your work truck, elevating professionalism to the next level.

Large Format Custom Wraps
Our design team is all set to collaborate with you, regardless of your trailer's design needs. Whether you want a vibrant full wrap or a small yet sleek logo, we can transform your trailer into something impressive. These large wraps turn your trailer into a massive billboard, ensuring that everyone on the road notices your brand and message.
Custom Trailer Lettering
What if you only want to add a few texts?
Don't worry. Our artists can make custom vinyl letters for your trailer or vehicles, whether it's your business name, a company message, important DOT info, or any text you need to comply with legal standards.
We have many customization options for your vinyl texts, like different finishes, colors, fonts, sizes, and styles. This way, all your vehicles will have a cohesive and professional look.

Cohesive Fleet Vehicle Wraps
We don't just create trailer designs; we can revamp your entire fleet! And we can do this regardless of the number or type of vehicles you own.
Whether it's work trucks, business sedans, delivery vans, or even official waterborne vehicles, we can design wraps for them all. Our team can customize your design to fit any vehicle type, brand, and model perfectly. We will do everything we can to make sure your fleet not only looks amazing but also looks coherent when combined.
Full-Service Trailer Wrap Manufacturers
At Universal Signs, we've been vehicle wrap experts for many years. From design to production and installation, we've got you covered. Our team offers the best that the vehicle wrap industry has to offer.
Once we design your wraps, we offer a sneak peek of your trailer's new look before manufacturing it, like a mockup. Once you're all set and give the thumbs up, we work on processing the raw material and using the best equipment to produce the final product. Then, we carefully do the installation, wrapping them around your vehicles with perfect meticulousness. We usually do the processes right here at our local facilities to ensure your vehicle wraps are of their best quality.
But wait, there's more! After we dress up your vehicle, we're still here for you. If it ever needs a touch-up, we've got your back. Our team can provide all repairs and maintenance needs that you may have. All we want is to provide you with a supreme-quality marketing tool that shows off your brand in the best way possible.

Free Trailer Wrap Consultation


Don't hesitate to contact our office to take advantage of our free consultation.
Let our Elverta, CA sign company help you build the best trailer wraps that will bring your business to new heights.
Call Universal Signs today at (916) 287-8834 for your Free Consultation with a Elverta Trailer Wrap specialist!