Roseville Sign Company
View Sign Gallery
Get your brand noticed and grow your business with impactful, attractive signs by Roseville sign company, Sacramento Sign Company!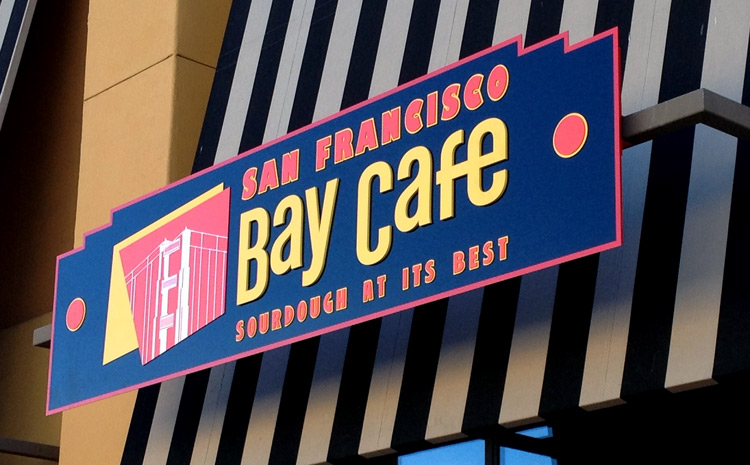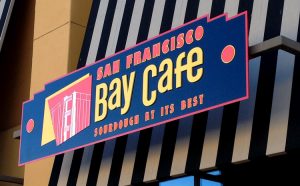 As full-service professional sign manufacturers, we create high-quality signs for your business, both indoors and out. From cohesive ADA signage to eye-catching storefront signs, we work with you to identify opportunity areas and create a cohesive signage plan that supports you in accomplishing your business goals.
Like a fresh coat of paint, a well-made sign can do great wonders: it can attract new customers, get you noticed, reinforce your brand, and ultimately improve your bottom line. Sacramento Sign Company is a trusted name for producing quality and affordable business signage that works.
Call Sacramento Sign Company today at (916) 287-8834 for a Free Consultation with a Signage Expert!
Complete Commercial Signage Company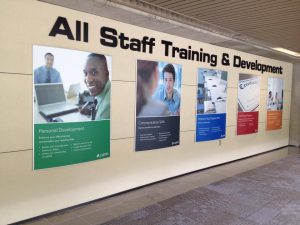 As a one-stop sign manufacturing company, Sacramento Sign Company provides a wide range of signage services such as sign design, fabrication, and installation. We also offer after-care services like signage repair and maintenance so you don't have to go anywhere else. We oversee all aspects of the sign making process in-house, and a strict quality check is enforced so that quality is not compromised.
As a local sign-making company, we enjoy collaborating and getting to know business owners in Roseville, CA, from mom-and-pop shops to global corporations and startups to established businesses. We are committed to creating attractive signage that you will be proud to display in or on your building, and we will stop at nothing until you are 100% satisfied with our output.
Signs That Work For You
There are so many types of signs that the process of choosing the best one for your business can be overwhelming and confusing. The experts at Sacramento Sign Company make it simple. In our signage consultation, we will determine your needs and guide you to the best solutions.
Whether you want to promote an upcoming event, introduce a new product, decorate the sides of your service vehicle, or simply attract more customers to your doors, our signage company will make attractive signage that is highly customized to meet your needs.
Attractive outdoor elements let your brand be seen and encourage guests to come inside. Strategically placed indoor elements provide an intuitive customer experience, allowing visitors to easily navigate your facilities unassisted by a support representative. Whatever your goal is, from increasing your customer flow to improving on-the-job safety, Sacramento Sign Company can develop the right signage plan for your needs.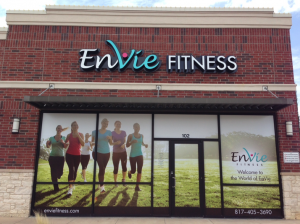 One of the frustrations of a new business owner is bringing customers through the doors. Unfortunately, customers are more likely to purchase from a business that they are familiar with rather than from a relative newcomer. This is why you need to come up with prominent, eye-catching storefront signage that will pique the curiosity of passersby and motorists. This can be accomplished by hiring a professional sign manufacturer, such as Sacramento Sign Company.
Your customers may not be ready to buy outright, but long-term exposure to your signs, whenever they pass by, will convince them that you are worth the purchase. Sacramento Sign Company creates outdoor signs that differentiate and distinguish you from similar businesses nearby. Our outdoor signs will tirelessly work for you 24/7, even at night, during weekends, and over the holidays. From storefront to promotional signs, we have a full range of exterior signage solutions for your business.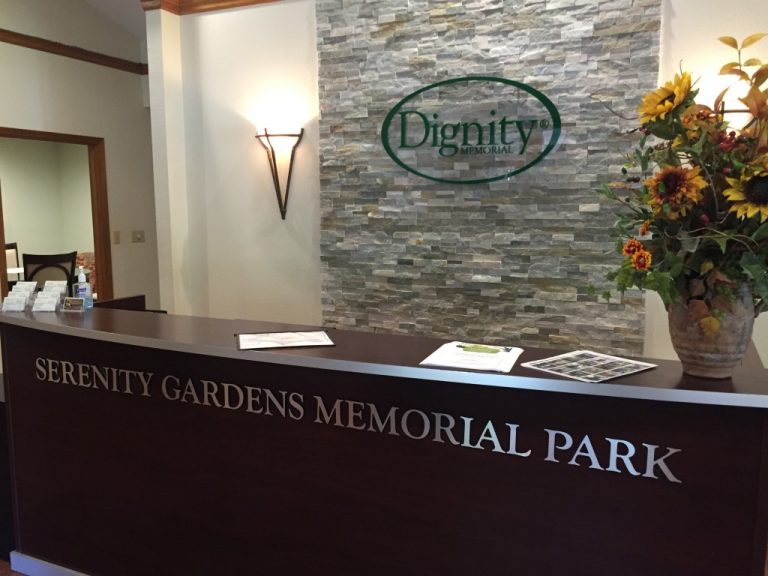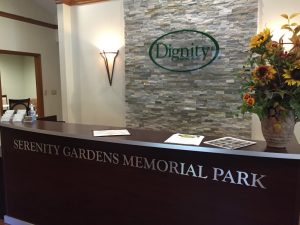 Indoor signs are just as important as outdoor signs, which is why you should never underestimate their functionality. They serve a lot of functions for your business, including reinforcing your brand, providing information about your company, products, or services, supporting visitors in navigating your space, and can even help to motivate your staff or keep them safe.
Great indoor signage can guide customers and improve their overall experience while inside your premises. Allow us to create cunningly crafted indoor signs that bring out the best of what your business has to offer. As a professional sign maker, we offer a complete line of interior signs such as ADA signs, accessibility signs, directional signs, and many more.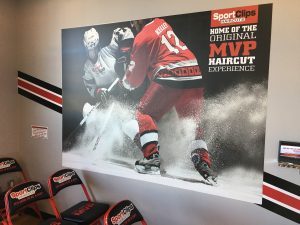 Effective, eye-catching vinyl wraps, signs, banners, and graphics are an excellent addition for any company. Whether working to find a method to keep gaining visibility to your business facade, supporting patrons with finding their way around, or would like to get more sales from your convention attendance, our vinyl signs and graphics knowledgeable experts fabricate the right customized vinyl sign and graphic solution for your goals.
We are your professional, focused and reliable full-service vinyl graphics, signs and banners company, and our professionals offer custom printing solutions, from design to installation. Our local facilities allow us to expertly custom craft all of the custom promotional signage your facility needs.
When it's branded, specialty vinyl clings, banners, window graphics, lettering or any other signage component you want for your business, our vinyl graphic specialists handle your custom signage products with speed, efficiency, and with a close eye to every single detail.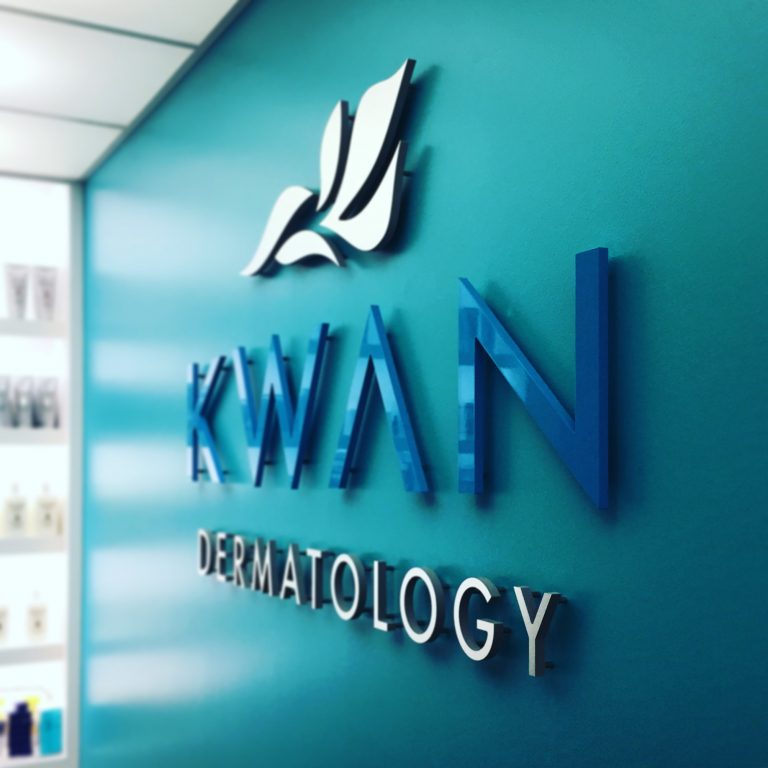 Every sign we make here at Sacramento Sign Company is a custom sign, created specifically for our client and their unique needs. Whether you are looking for a branded storefront sign, custom promotional signage, or have an idea for something totally funky and unique, we are excited to work with you.
Our staff of expert listeners understand your goals, and will develop creative solutions specific to your business. We can help you differentiate your brand, make a big impact at your next tradeshow, or improve your visibility. Whether you have a specific sign or just an end goal in mind, we will turn your vision into reality.
Our Process
Free Consultation
During this initial stage, we get to know your business and discuss the challenges that are specific to your building and location. We'll help you choose a sign that fits your objectives and budget and supports your business goals. You can tell us any ideas you might have for the project, and we'll come up with a signage plan that provides the results you need.
Sign Design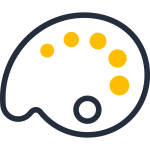 After we have agreed on a direction for your project, we enter the design phase. Whether you already have something in mind or you want us to create a completely new design, we can accommodate your request. Using the most up-to-date design software, our designers will develop a mockup that will be presented for your approval. At this point, you can request changes to be made and we will be more than happy to revise until you are completely satisfied with the final design.
Sign Creation
Once we have your approval, we will hand over the mockup to our on-site custom sign fabrication team. Our staff of expert fabricators are experienced and knowledgeable in effective and efficient project management. They ensure that every step of your project is done right and progressing within the projected timeframe. Not only do we focus on creating the right signs quickly, we utilize environmentally friendly practices and materials wherever possible to limit our global footprint.
Sign Installation
Once your sign is finished, it will be delivered promptly to your business and installed professionally. Sign installation is as important as the creation of the actual sign. Not only do you want your installed signage to be attractive, even, and appropriately placed, it needs to be securely attached so that it not only lasts longer, but doesn't represent a safety risk to your visitors and guests. We also handle permitting and ensure compliance with any local regulations.
Our Commitment To You

Signs are a highly-effective, low-cost method of advertising your business. If implemented correctly, they can capture the attention of your target audience and improve your revenue significantly. Whatever your Roseville business goals may be, Sacramento Sign Company has the signage solutions you need to accomplish them!
Call Sacramento Sign Company today at (916) 287-8834 for a Free Consultation with a Signage Expert!