Roseville Banners
VIEW GALLERY
Are you looking for a reliable supplier of banners for all your Roseville business events and promotional needs? Universal Signs, is your local sign shop that will deliver the solutions your business needs with our attractive custom-made banners!
Universal Signs custom-creates compelling, high-quality indoor banners, retractable tabletop banners, hanging banners, or any other such materials. Our specialists work closely with you, beginning with your free consultation and throughout the creative concept development, manufacturing and the installation of your banners to ensure your project is perfect. With us, you can rest assured your banners will support your marketing message and business promotional goals.
Call Universal Signs today at (916) 287-8834 for a Free Consultation with a Banner Expert!
Promotional Banners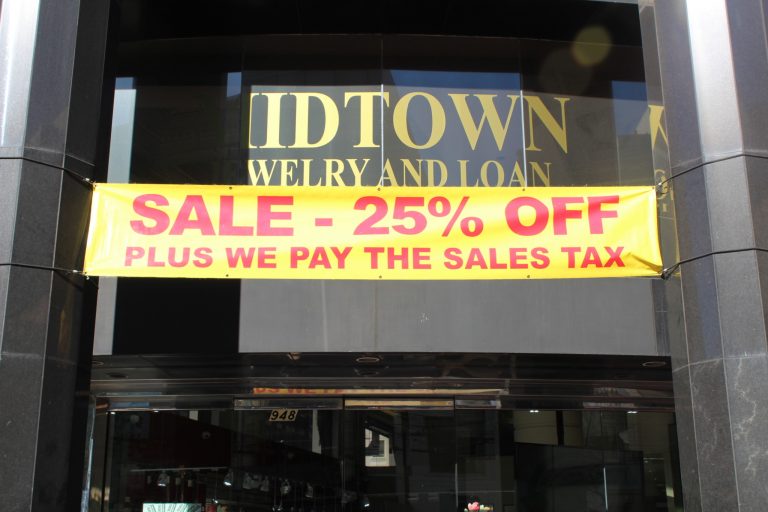 You can use banners for many things. Business promotion is perhaps the first use that comes to mind. You can display your promotional banners wherever you want, either indoors or outdoors, at tradeshows and business conferences, or wherever else you may see fit. The vinyl material of choice depends on the purpose you need your banner for. For instance, long-term use and outdoor banners need to be made from a more durable vinyl than regular ones.
Universal Signs understands that if you wanted to achieve your marketing goals, you need the highest-quality promotional materials possible. We focus on helping you to build a strong presence on your local Roseville, CA market, through eye-catching and effective banners.
Banner Support Structure
Depending on the location and the way you want to display your banner, you'll have to some form of a support structure or built-in hanging mechanism. Our expert Roseville technicians will work together with you for finding the best solution to suit your requirements. We will discuss all these details during the initial consultation, and provide you with a complete quote for your banner, including any services or support structures needed. As there are many banner display choices available, the experts at Universal Signs are always available to show you the various sample materials and display options to help you make an informed decision.
Full-Service Sign Company
When you choose Universal Signs to create your banners, you don't need to worry about anything. We take care of everything, including graphic design and installation. If your banner requires a stand, we are happy to show you in detail how to assemble and how to remove it by yourself. This is your banner, and we want you to always feel comfortable when installing your banner at tradeshows. In case of large-format promotional materials, we provide the installation services to ensure a perfect look each and every time.
Free Expert Banner Consultation
The banners created by Universal Signs are your most effective marketing tool. Whether you need a single banner or a complete collection of indoor and outdoor banners, Universal Signs is here to make sure that your next expo, tradeshow, or promotional event is a marketing success!
Call Universal Signs today at (916) 287-8834 for a Free Consultation with a Banner Expert!