Sacramento Durable Monument Signs
VIEW GALLERY
Monument signs are a remarkable addition often seen at the entrance of corporations, churches, schools, and various other buildings, leaving a distinctive impression.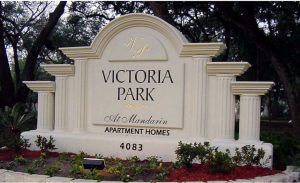 These free-standing signs are typically crafted from materials like marble, brick, stone, or concrete and can feature your business's name, logo, and directional information. They are designed to complement your building's overall signage, creating a cohesive and welcoming experience for visitors and customers as they arrive. Our high-quality and impressive monument signs will set your Sacramento business apart from the competition, impacting all who see them.
Monument signs not only serve as a prominent wayfinding tool but also act as a powerful branding element for your business or organization. Placed strategically at the entrance, they exude a sense of permanence and importance, enhancing the property's overall aesthetics and leaving a positive and memorable impression on passersby.
The choice of materials, such as marble, brick, stone, or concrete, lends an air of sophistication and durability to these signs, making them stand the test of time and weather conditions. Their customizable design allows you to showcase your brand's identity, incorporate logos, and add essential directional information to guide visitors effortlessly to their intended destination.
Beyond their functional aspects, monument signs are vital in building trust and credibility with potential customers. These signs' impressive and professional appearance conveys a message of stability and reliability, instilling confidence in your offerings and services.
In a competitive marketplace, having an eye-catching and well-crafted monument sign can make a significant difference. It's a surefire way to make your Sacramento business or organization stand out among others, elevating your visibility and leaving a positive, lasting impact on the minds of those who come across it.
Call Universal Signs today at (916) 287-8834 for a Free Consultation with a Monument Sign Specialist!
Make an Impression
Monument signs are more than just decorative elements – they serve as essential tools for businesses, creating focal points that leave a lasting imprint on customers, visitors, and those passing by. With their classic design and impressive stature, monument signs not only catch the eye but also convey a sense of timelessness that resonates with your brand's values.
What sets monument signs apart is their ability to stand independently, free from the wear and tear often associated with supporting structures like pillars or posts. This self-supporting nature ensures their durability and enhances their visual impact, making them a cost-effective and long-lasting investment for any business. By opting for a monument sign, your business showcases its commitment to quality, longevity, and a strong presence in the community.
Monument Signs for Multi-Tenant Buildings
Monument signs are not only functional but also aesthetically appealing, making them a perfect choice for various commercial settings such as shopping centers, business parks, and multi-facility building complexes. They serve as a central point of reference, displaying the names and logos of all the businesses within the complex, effectively guiding visitors and customers to their intended destinations. These signs not only enhance navigation but also contribute to the overall ambiance of the area, leaving a positive and memorable impression on anyone who encounters them.
With their commanding presence and high-quality craftsmanship, monument signs act as ambassadors for your Sacramento, CA, facility, effectively conveying a sense of professionalism and permanence. By investing in these impactful signs, you not only elevate the visibility of your complex but also create a sense of unity and identity among the businesses that share the space. Our dedicated team is ready to collaborate with you to design and create monument signs that not only stand out but also contribute to a cohesive and inviting atmosphere, underscoring the strength and vibrancy of your business community.
A Sign for Any Budget
At Universal Signs, we craft custom-made monument signs tailored to your budget, specifications, and unique needs. With a wide array of materials and sizes to choose from, you have the flexibility to create the perfect monument sign for your company. Our experienced team will work closely with you to understand your vision and deliver a symbol representing your brand.
Whether you desire a show-stopping design or a clean and straightforward look, we have the expertise and creativity to bring your vision to life. Your business will benefit from a custom monument sign's impactful and professional image, leaving a memorable impression on customers and visitors alike. Trust us to design and manufacture the ideal character that sets your Sacramento business apart.
Monument Sign Consultation
Universal Signs is the local Sacramento source for custom, attractive, and durable monument signs that show off your brand in a professional and long-lasting manner. With a proven track record of delivering exceptional monument signs, Universal Signs is the go-to local source in Sacramento for custom, attractive, and durable signage solutions.
Our team takes pride in creating characters that showcase your brand professionally and are long-lasting, ensuring your business leaves a strong and positive impression on all who see it. When it comes to monument signs, our expertise and commitment to quality make us the top choice for businesses looking to make a statement.
Call Universal Signs today at (916) 287-8834 for a Free Consultation with a Monument Sign Specialist!