Sacramento Commercial Building Signs
VIEW GALLERY
Your building facade or storefront is where your customers form their first impression of your Sacramento business.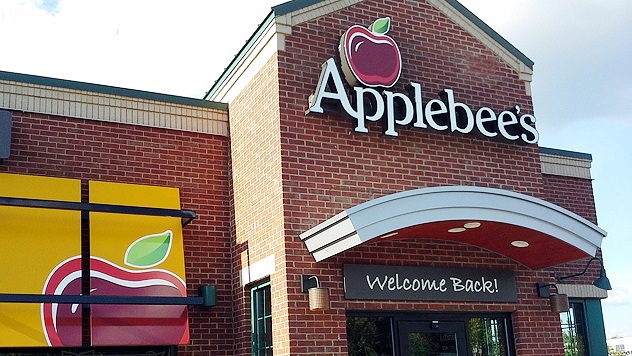 At Universal Signs we are committed to making sure that their first impression is outstanding.
Striking, high-quality and attractive building signs are a fantastic way to set you apart from the other business around you. With eye-catching signs, you will catch more looks, generate greater interest, and ultimately more revenue. We custom design, manufacture, and install the perfect signs for your building, utilizing your colors, logos, and ideas.
Call Universal Signs at (916) 287-8834 for your Free Consultation with a Building Signs Expert!
The Right Sign For Your Building
Different companies have different requirements for commercial business signs. The personality of your brand, your location, target audience, budget, and competition will have an impact on the decisions you make regarding your building signage options.
Our expert Sacramento signs consultants will conduct an initial on-site evaluation to assess key signage locations, available marketing space, and recommend the ideal materials, signage elements to fit your particular needs. We handle every aspect of custom design, right from the first consultation encounter through to the installation. This also includes the designing, manufacturing, repairing, maintenance processes, and our experts can also help you to get the right permissions for your signage if it's needed.
Types of Building Signs
Our experts will recommend appropriate building signs based on our evaluation of your business type and location. We can recommend signage that compliments the neighboring signage or even contrasting signage to help you outstand the rest, based on your particular marketing goals. Regardless of your marketing strategy, we ensure that the sign we install will be tailored to fit your business and location.
All of our signs are custom crafted, meaning that even if your use signage that's similar to the Sacramento businesses around you, such as a letter channel sign, it will look entirely different, without sacrificing the consistent touch.
Channel Letters & Dimensional Letters
Channel letters in the dimensional signs are some of the most popular choices and are available in a wide range of fonts, colors, and style options. Your dimensional and channel letters can include individual figures and letters, as well as more specific logos and shapes. These are very popular for many different types of businesses, ranging from manufacturing factories to retail stores, due in part to their incredible level of customization and durability.

Channel letters can include lighting elements to create an attractive nighttime display. Dimensional figures or letters are typically made from an acrylic or metal sheet and can be even be backlit as well to attract customs in any weather condition or time of day.
Lighted Signs
Lighted building signs essentially let your business be spotted either by day or night. There are many different types of signage that allow for backlighting or lighting. In most cases, dimensional letter signs are backlit, while the cabinet signs usually include an element inside them for illumination. They are ideal for places that are open late into the night and early mornings, such as gas stations, bars, retail stores, convenience stores, and theatres. Allowing you to attract customers regardless of the time of day, or night!
Projecting Signs, Hanging Signs & Blade Signs
A blade, projecting, or hanging sign is typically placed vertical to the building, instead of attaching against the façade flat. These signs can either be in the form of backlit cabinet building signs, or crafted from various custom materials such as metal, high-density urethane foam, or wood. They are great for stopping pedestrians and drawing their eyes to your Sacramento, CA business and can be used in conjunction with your storefront signage, or as a direction sign for businesses located within a larger business complex, such as a mall, or a company located above another business, as in the case of a private investigators office located right above a bookstore.

Canopy & Awning Signs
Awning signs have two purposes; as a business identifier and a storefront protector. They are mostly made from a canvas material that's been stretched, although they can also be created from any type of viable material based on your requirements and specifications.

We recommend working with products that are resistant to fading and weathering, providing a greater lifespan for your business signage. These signs are perfect for places that require uniformity provide, or those looking to want a boutique like feeling, such as a restaurant in an open-air setting or a hotel.
Free Building Sign Consultation
Universal Signs is thrilled about the chance to create the perfect building sign for your Sacramento business. We understand how important a building sign is when it comes to luring client and promoting branding. So, you can be sure we're ready to start working on your project.
Call Universal Signs at (916) 287-8834 for your Free Consultation with a Building Signs Expert!