Commercial & Business Signs
View Business Sign Gallery
People will often judge a business based on how it looks from the outside. In a highly competitive marketplace, business owners and marketers now have to work harder than ever just to make a business stand out from the rest of the competition.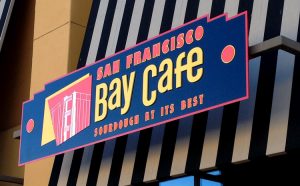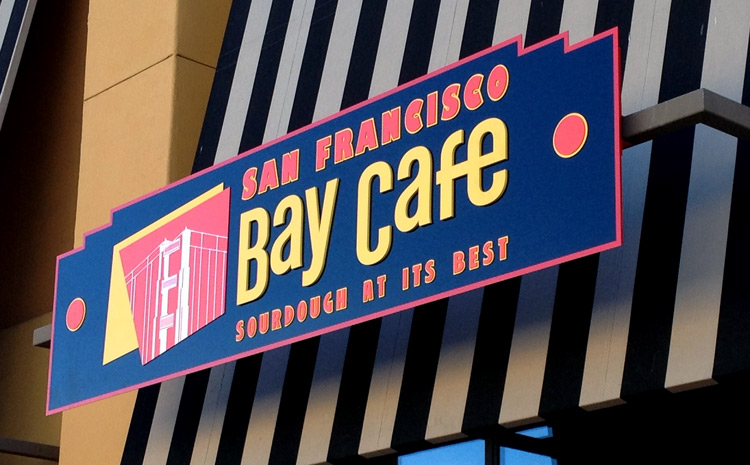 With the short-lived attention span of customers, they now have just a couple of minutes—even seconds—to make a lasting impression on passersby and motorists. You only have one chance to make a good first impression, and you can't do that with an unprofessional storefront.
If used the right way, a business sign placed in front of your commercial building can prove to be a powerful marketing tool. Having a professionally-made sign can help you stand apart from the rest of the competition and help you build a lasting brand.
Once the commercial signs are made and installed, they will become a permanent asset of your business, advertising your services 24/7. If you are on the lookout for an experienced Sacramento sign company, look no further than Commercial Sign Crafters. As a one-stop sign provider, we help businesses in Sacramento grow by providing them with the commercial signage they need to make an impression on their niche.
Call Commercial Sign Crafters today at (916) 287-8834 for a Free Consultation with a Business Signage Expert!
Commercial Building Signs
As a business owner, you need to maximize your marketing and this includes the commercial signs on your commercial building. Custom outdoor signs perform a lot of functions, including customer attraction, wayfinding, business identification, and more.
First, they educate customers on what your business has to offer. They also provide information about your business that otherwise may not be readily available, such as your phone number or website address. They also enhance the overall customer experience, resulting in increased sales and improved bottom line.
If you have already decided on the business signage you need or desire, the next logical step will be to look for a professional sign company. There are many professional sign companies in Sacramento, but few are able to deliver on their promises. Rest assured that Commercial Sign Crafters is committed to making signs that you will be proud to hang on to your walls and storefront. We make various commercial signs for business, from simple one-off vinyl graphics to large-scale commercial signage projects.
Signs for Business Promotion
There are many ways that you can use business advertising signs to promote your business. For instance, you can use banners, to indicate your hours of operation or the different ways to contact you. They can be used to promote current specials so that potential customers will know what you have to offer even before they step inside your premises.
You can also use indoor signs inside your commercial building to greatly enhance the customers' experience and assist them in navigating their way around your facility.
Our Business Signage products include:
Address Signs
A-frame Signs
Attached Signs
Blade Signs
Building Signs
Business Signs
Cabinet Signs
Channel Letter Signs
Flag Signs
Hanging Signs
LED Signs
Lighted Signs
Monument Signs
Outdoor Banners
Pole Signs
Post Panel Signs
Promotional Signs
Pylon Signs
Real Estate Signs
Sidewalk Signs
Storefront Signs
Temporary Signs
Tenant Signs
Vehicle Wraps
Vertical Signs
Wall Signs
Wayfinding Signs
Window Signs
In just four easy steps, you can have a brand new, professional custom sign. We start things off with a consultation. We analyze your goals, competition, location, and environment to identify the best signage strategy for your commercial building.
Next, we create a mockup design and present it to you for approval. We make sure that the mockup will match the look of your other marketing collaterals to achieve brand consistency. At this point, you can still request for additional changes to be made, and we will be more than happy to revise until you are fully satisfied with the output.
The next step is the fabrication phase. Using high-quality printing equipment, our fabricators will create a business sign that complements the architectural style of your commercial building as well as your branding. Once done, we'll deliver the sign promptly to you and have it safely installed in your building.
Free Business Signs Consultation

Whether you desire to promote a new product or your business is in need of a facelift, a professionally-made business sign is a worthy investment that will provide round-the-clock promotion for your business. You can depend on Commercial Sign Crafters to provide you with affordable business signs that do not compromise on quality.
Call Commercial Sign Crafters today at (916) 287-8834 for a Free Consultation with a Business Signage Expert!